Team
Prof. Panu Tikka
Dr. in pulping technology. Independent process technology developer, consultant and entrepreneur. Inventor of various pulping processess, such as SuperBatch, FreeFiber.
Eric Enqvist
Dr. in pulping technology. Specialized in non-wood raw-materials and unconventional pulping methods, co-inventor of FreeFiber process.
Ville Tarvo
Dr. in chemical engineering. Specialized in process modeling and industrial pulp bleaching.
Nina Filpus
MSc. in pulping technology. Specialized in laboratory techniques, manager of SPR laboratory since 2007
Heikki Hassi
Dr. in wood chemistry. Long international experience in pulp & paper, chemical and textile fibre industries.
Sakari Siren
MSc. in organic chemistry. Specialized in development of industrial viscose manufacture, laboratory management, and Q&E perspective.
Roots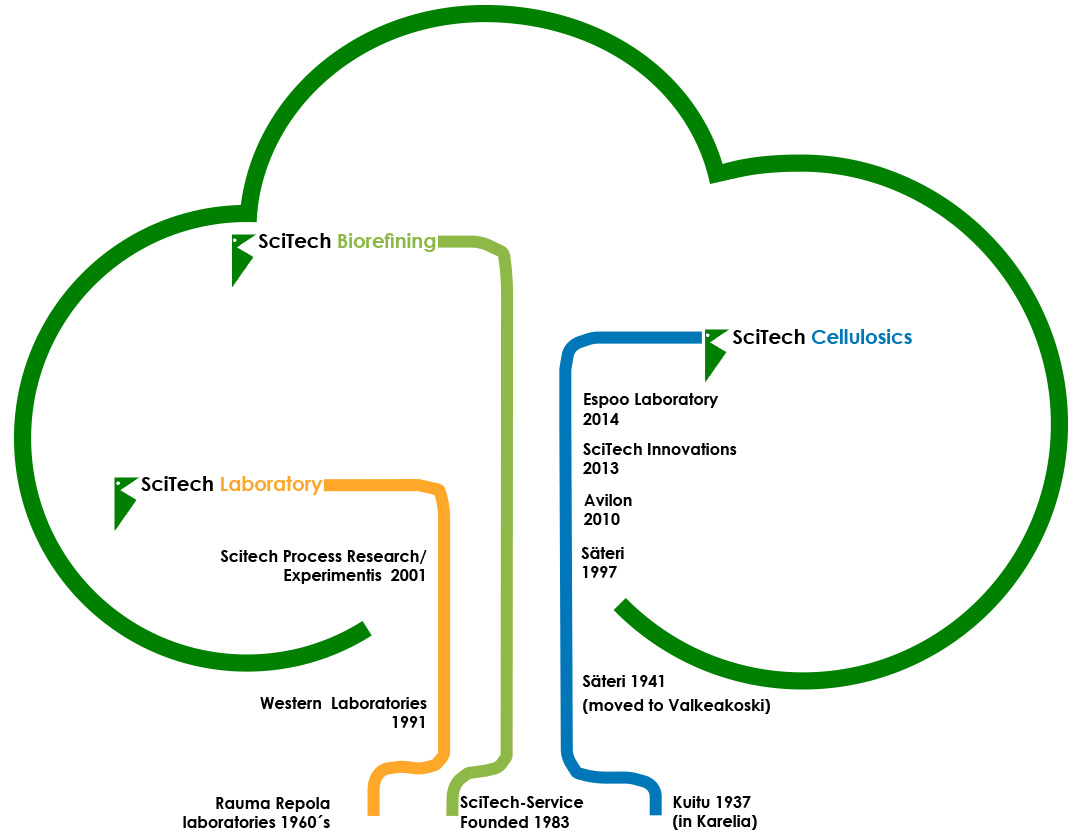 Services
SciTech-Service provides consulting and laboratory services in the following areas
SciTech-Service provides consulting and laboratory services in the following areas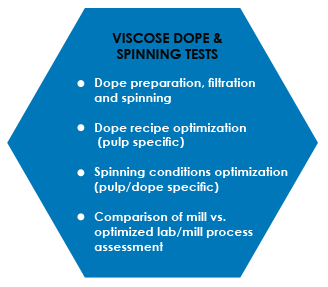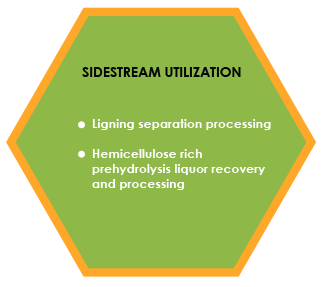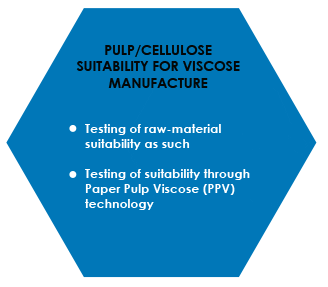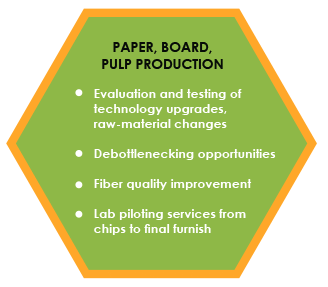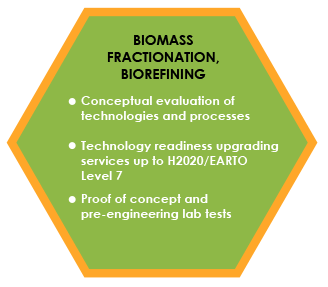 Publications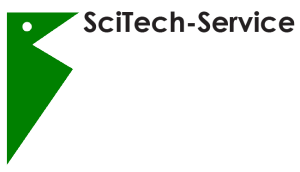 Eteläesplanadi 22 B 4th floor, 00130 Helsinki, Finland firstname.lastname@scitech.fi
SciTech Biorefining +358 40 593 5770 SciTech Cellulosics +358 50 321 8550 http://www.scitech.fi
Scientific articles
Biorefinery & Pulping
| | Title | Author(s) | Publisher | Year |
| --- | --- | --- | --- | --- |
| | Modeling of alkaline extraction chemistry and kinetics of softwood kraft pulp. | Kuitunen, Tarvo, Liitiä, Rovio, Vuorinen and Alopaeus | Holzforschung. | 2014 |
| | Determination of the contribution of penetration, diffusion and alkali consumption in the impregnation of Eucalyptus grandis chips. | Määttänen and Tikka | Appita J | 2013 |
| | Determination of phenomena involved in impregnation of softwood chips. Part 2: alkali uptake, alkali consumption and impregnation yield. | Määttänen and Tikka | N.P.P.R.J. | 2012 |
| | Determination of phenomena involved in impregnation of softwood chips. Part 1. Method for calculating the true penetration degree. | Määttänen and Tikka | N.P.P.R.J. | 2012 |
| | Towards complete impregnation of wood chips with aqueous solutions. Part I. A retrospective and critical evaluation of the penetration process. | Malkov, Tikka and Gullichsen | Pap. Puu. | 2010 |
| | The Effect of Process Variables in Chlorine Dioxide Prebleaching of Birch Kraft Pulp. Part 1. Inorganic Chlorine Compounds, Kappa Number, Lignin, and Hexenuronic Acid Content. | Lehtimaa, Tarvo, Kuitunen, Jääskelainen and Vuorinen | J. Wood Chem. Technol. | 2010 |
| | Penetration of water into industrial softwood chips – influence of physical properties. | Määttänen and Tikka | Pap. Puu. | 2009 |
| | Penetration of water and black liquor into overthick and treated wood chips. | Määttänen and Tikka | Pap. Puu. | 2008 |
| | Towards complete impregnation of wood chips – new research enables effective processes. | Malkov and Tikka | TAPPI Fall Tech. Conf. Trade Fair | 2003 |
| | Towards complete impregnation of wood chips with aqueous solutions. Part 5: improving uniformity of kraft displacement batch pulping. | Malkov, Tikka, Gustafson, Nuopponen and Vuorinen | Pap. Puu. | 2003 |
| | Solving soap and turpentine related process problems in softwood draft mills | Tikka, Kovasin and Laxen | Pulp Pap. Canada | 2002 |
| | Towards complete impregnation of wood chips with aqueous solutions. Part 2. Studies on water penetration into softwood chips. | Malkov, Tikka and Gullichsen | Pap. Puu. | 2002 |
| | Efficiency of chip presteaming – result of heating and air escape processes. | Malkov, Tikka, Kuzmin and Baltakhinov | N.P.P.R.J. | 2002 |
| | Towards complete impregnation of wood chips with aqueous solutions. Part 4. Effects of front-end modifications in displacement batch kraft pulping. | Malkov, Tikka and Gullichsen | Pap. Puu. | 2002 |
| | The washing efficiency of digester displacement: new aspects based on laboratory studies and improved calculation procedures. | Timonen, Kovasin and Tikka | TAPPI Fall Tech. Conf. Trade Fair | 2002 |
| | Softwood fiber damage – a newly discovered enigma in modern kraft fiber lines. | Tikka and Sundquist | Pulping Conf. | 2001 |
| | Towards complete impregnation of wood chips with aqueous solutions. Part 3. Black liquor penetration into pine chips. | Malkov, Tikka and Gullichsen | Pap. Puu. | 2001 |
| | Behavior of pine wood material during displacement kraft batch cooking. | Siistonen, Svedman, Alen and Tikka | Pap. Puu. | 1999 |
| | Pulping and paper technical characteristics of the Sumatra tropical hardwoods. | Lammi, Tikka and Svedman | Gen. Conf. Proc. | 1998 |
| | Effects of softwood morphology and chip thickness on pulping with a displacement kraft batch process. | Svedman, Tikka and Luhtanen | Tappi J. | 1998 |
| | Relations between cooking conditions, pulp quality and bleachability as studied using a new superbatch experimental cooking system. | Svedman, Tikka and Kovasin | Section Title: Cellulose, Lignin, Paper, and Other Wood Products | 1995 |
| | Chip thickness vs. kraft pulping performance: experiments by multiple hanging baskets in batch digesters. | Tikka, Tähkänen and Kovasin | Tappi J. | 1993 |
| | Present prospects of the neutral sulfite-anthraquinone method | Tikka, Virkola and Wong | Papier (Darmstadt) | 1989 |
| | Substituent effects on carbon-13 chemical shifts of aromatic carbons in β-O-4 and β-5 type lignin model compounds. | Hassi, Aoyama, Tai, Chen and Gratzl | J. Wood Chem. Technol. | 1987 |
| | Separation of sulfite spent liquor components by ion exclusion chromatography | Hassi, Tikka and Sjöstrom | Section Title: Cellulose, Lignin, Paper, and Other Wood Products | 1981 |
Bleaching
| | Title | Author(s) | Publisher | Year |
| --- | --- | --- | --- | --- |
| | Lignin oxidation mechanisms under oxygen delignification conditions. Part 3. Reaction pathways and modeling | Kuitunen, Kalliola, Tarvo, Tamminen, Rovio, Liitiä, Ohra-aho, Lehtimaa, Vuorinen and Alopaeus | Holzforschung. | 2011 |
| | A Model for Chlorine Dioxide Delignification of Chemical Pulp. | Tarvo, Lehtimaa, Kuitunen, Alopaeus, Vuorinen and Aittamaa | J. Wood Chem. Technol. | 2010 |
| | Specific Permeability of Wood to Water. Part 1: Longitudinal Specific Permeability of Steamed, Impregnated, and Kraft-Cooked Wood. | Pokki, Laakso, Tikka and Aittamaa | Ind. Eng. Chem. Res. | 2010 |
| | Kinetics of Aldehyde Oxidation by Chlorous Acid. | Lehtimaa, Kuitunen, Tarvo and Vuorinen | Ind. Eng. Chem. Res. | 2010 |
| | Reactions of aldehydes with chlorous acid and chlorite in chlorine dioxide bleaching. | Lehtimaa, Kuitunen, Tarvo and Vuorinen | Holzforschung. | 2010 |
| | Specific Permeability of Wood to Water. Part 2: Perpendicular Specific Permeability of Steamed, Impregnated, and Kraft-Cooked Wood. | Pokki, Laakso, Tikka and Aittamaa | Ind. Eng. Chem. Res. | 2010 |
| | The Kinetics and Stoichiometry of the Reaction between Hypochlorous Acid and Chlorous Acid in Mildly Acidic Solutions. | Tarvo, Lehtimaa, Kuitunen, Alopaeus, Vuorinen and Aittamaa | Ind. Eng. Chem. Res. | 2009 |
| | Chlorate formation in chlorine dioxide delignification-an analysis via elementary kinetic modeling | Tarvo, Lehtimaa, Kuitunen, Alopaeus and Vuorinen | J. Wood Chem. Technol. | 2009 |
| | Modelling of chemical pulp bleaching. | Tarvo, Kuitunen, Lehtimaa, Tervola, Räsänen, Tamminen, Aittamaa, Vuorinen and Henricson | Nord. Pulp Pap. Res. J. | 2008 |
| | Reactions and Kinetics of Cl(III) Decomposition. | Lehtimaa, Tarvo, Mortha, Kuitunen and Vuorinen | Ind. Eng. Chem. Res. | 2008 |
| | [AlMnII(H2O)W11O39]7- anion oxidation kinetics and simulative overall studies of catalytic oxygen bleaching. | Ruuttunen, Tarvo, Aittamaa and Vuorinen | Nord. Pulp Pap. Res. J. | 2006 |
Other scientific articles
Presentations
Patents
Biorefinery & Pulping
| | Title | Inventor(s) | Priority number(s) |
| --- | --- | --- | --- |
| | Method for treating cellulose and alkali solutions obtained from the treatment of cellulose | Hassi, Tikka | FI20145722 |
| | Method for producing high purity lignin | Tikka | WO2013SE50051 |
| | Production of pulp using a gaseous organic agent as heating and reaction-accelerating media | Enqvist, Tikka, Leopold, Luhtanen | FI20030001929 |
| | Method for recovering hydrolysis products | Uusitalo, Tikka | FI20060005105 |
| | Batch process for preparing pulp | Martikainen, Tikka, Timonen, Svedman | FI20030001929 |
| | Method for the production of precleaned pulp | Tikka, Svedman, Fant | US20000589706, US19980167423, FI19970004455 |
| | Composition for increasing the mass absorption of polar systems in hydrofobic-hydrophilic hybrid materials | Baumann, Burger, Deubzer, Tikka | DE1999139866 |
| | Batch process for preparing improved kraft pulp. | Tikka, Svedman | FI19960002260 |
| | Production of prehydrolyzed pulp | Tikka, Kovatsin | FI19940000332 |
| | Batch process for preparing kraft pulp | Hijanen, Tikka | FI19910003160 |
| | Method of wood raw material processing | Tikka, Virkola | FI19870001730 |
| | Process for preparing kraft pulp using black liquor pretreatment reaction | Tikka | US19910794795, FI19900000663, US19900563438 |
| | Process for the production of a hemicellulose hydrolysate and special high alpha cellulose pulp | Tikka, Virkola | FI19870001730, US19880180210, US19890420647, US19900535287 |
| | Process for preparing kraft pulp | Tikka | FI19900000663 |
| | A builder for an alkaline detergent | Damen, Hassi, Kettunen | FI19880000246 |
Bleaching
| | Title | Inventor(s) | Priority number(s) |
| --- | --- | --- | --- |
| | Method for bleaching fiber material | Siren | FI20110005668 |
| | Method for bleaching fibrous material made from atypical raw material | Hassi, Siren, Partanen, Isoherranen | FI20110005335 |
| | Bleaching process of chemical pulp | Vilponen, Tikka | FI20060000314 WO2007FI50168 |
| | Bleaching process of chemical pulp | Vilponen, Tikka | WO2007FI50167, FI20060000313 |
| | Bleaching of medium consistency pulp with ozone without high shear mixing | De Vos, Tikka | US20010763221, FI19980001808, US20050029732 |
| | Bleaching of medium consistency pulp with ozone without high shear mixing | De Vos, Tikka | FI19980001808 |
| | Bleaching and coating a paper web with peroxide and starch | Hassi, Johansson, Teittinen | US5637193 |
Process Control and Measurements
| | Title | Inventor(s) | Priority number(s) |
| --- | --- | --- | --- |
| | Method of controlling alkaline pulping process | Tikka, Virkola | US19890330954, US19870136507 |
| | Method of determining rapidly the concentration of the total sulphur dioxide and the lignosulphonate present in sulphite pulping process liquors | Tikka, Virkola | FI19830004870 |
| | Apparatus for continually sampling liquor from a pulp digester. | Tikka | US19880176977 |
| | Method for rapid determination of the contents of lignin, monosaccharides and organic acids in the process solutions of sulfite pulping | Tikka, Virkola | US19860819136, US19830543120 |
| | Method for controlling sulphite pulping and hydrolytic processes by means of rapid furfural analyzer | Tikka, Virkola | FI19840002488 |
| | Method for the rapid determination of the concentrations of lignin, monosaccharides and organic acids in process solutions from sulphite digestion | Tikka, Virkola | FI19820003574 |
Others
| | Title | Inventor(s) | Priority number(s) |
| --- | --- | --- | --- |
| | Antimicrobial polymer material and its use | Laxen, Hassi | FI20060005350 |
| | Hylsa foer pappersrulle sampt foerfarande foer dess framstaellning | Hassi, Puotinen, Mansikkamäki | FI19880004130 |
| | Hylsa foer pappersrulle sampt foerfarande foer dess framstaellning | Hassi, Puotinen, Mansikkamäki | FI19880004129 |